Our Story
The most unromantic story ever
Everyone knows it's bad luck to have a first date on Valentine's Day. This isn't some fairy tale so that's why we weren't idiots and waited until the following Monday. On a cold Chicago night in February of 2014, we finally decided to grab dinner at the local bar in our neighborhood, Bar on Buena.
A good time was had by all but alas, it was getting late. Casey had to get to the gym (yes, he was in shape at one time)/finish his homework and Derek had to get home to go to bed because he insisted on being crazy and going to the gym before work. We shared an awkward hug on the corner of Buena/Broadway and said goodnight. We didn't speak for nearly three weeks because we both thought it hadn't went well.
One of us (neither of us can remember who) finally got up the courage and reached out again. We started talking about the latest season of House of Cards, went on a few more dates, and met each other's friends. Before we knew it, we were spending every night at each other's place. This was incredibly convenient, as we lived less than two blocks away from each other. One can only imagine how we must have met! Flash forward to August 2014 and Casey moves to Washington, D.C. to start medical school at Georgetown. He may or may not have cried in a Chipotle in downtown Chicago when he told Derek that he got accepted. Derek stays behind in Chicago to continue his career at G.E. After a year, Casey finally complains enough and Derek moves to D.C. (aka we road trip from Chicago to D.C. with all of Derek's belongings in the back of an Escalade). Please take a moment and just picture that.
Living together was tolerable and we hadn't killed each other for a year so we decided to adopt Pear, the most beautiful creature in the world (even if we still have no idea what breed he is). Six months later, we still hadn't killed each other so we got engaged in the most un-romantic way possible. Walking down the street from a friend's party in mid-November 2016, Derek popped the question: "Wanna get married?" "Yeah," Casey replied. Engaged: check! Awesome.
Another six months pass and we decided to go to the courthouse, sign a few pieces of paper, raise our right hands, and get married in the comfort of our own home, which we did on May 26th, 2017. We eloped to Cuba and Grand Cayman the following month and needless to say, it was an eventful trip! Derek got kicked by a horse while exploring the tobacco farms in Vinales, Cuba, Casey got sun poisoning/looked like a pink zebra for two weeks, and Montezuma got his revenge.
And now here we are one year later, inviting you to celebrate the culmination of this crazy 4 years together. The world is an amazing place.
The Wedding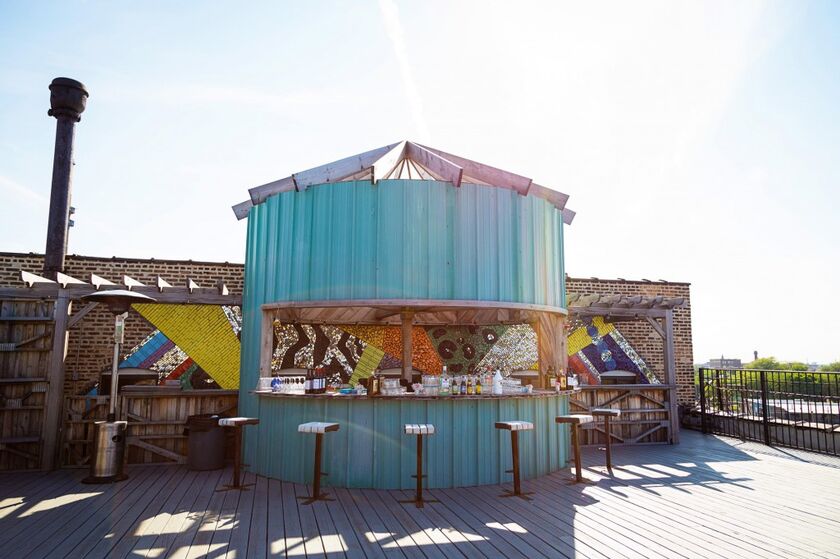 Saturday, May 26, 2018
5:30 PM
Attire: Summer Formal
Ceremony and Reception
Lacuna Artist Lofts
Other Events
Welcome Reception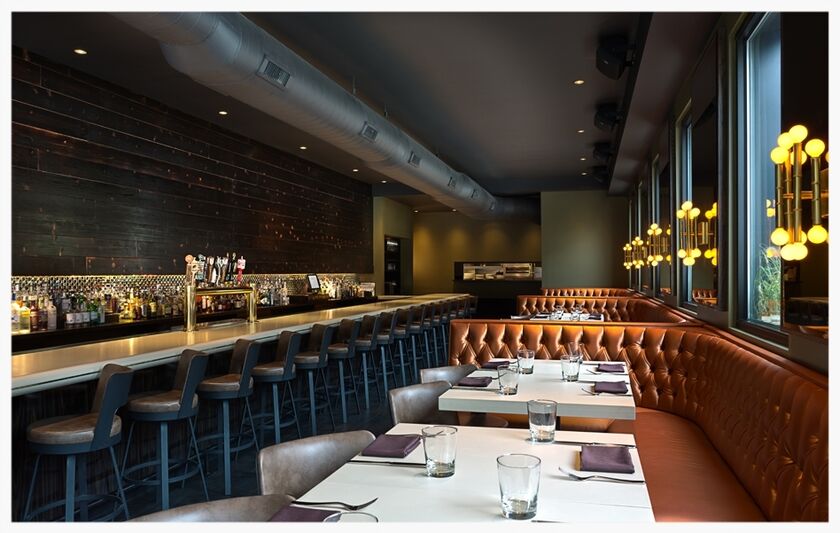 Friday, May 25, 2018
8:00 PM
Wood
3335 N Halsted St, Chicago, IL 60657, USA
We wanted everyone to have a chance to get to know each other before the big day! Join us for passed hors d'oeuvres/open bar at one of our favorite Chicago restaurants and get to know the other guests! Casual dress preferred. In fact, maybe tank tops...
Please RSVP by April 14th, 2018.
The (Beach) Day After...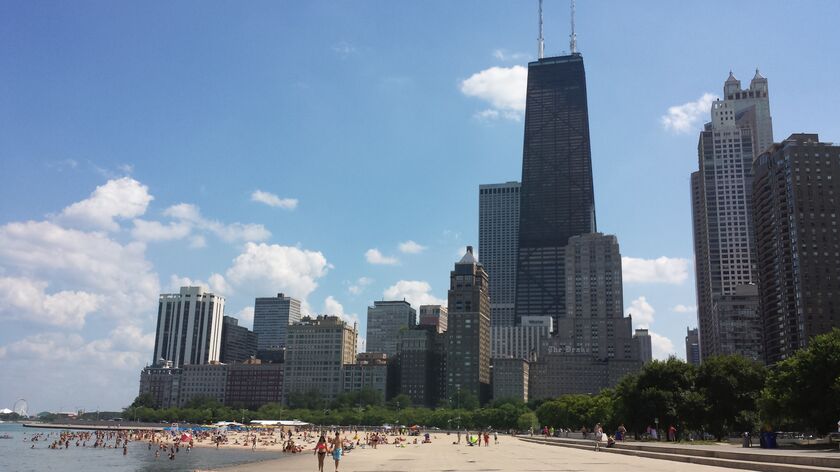 Sunday, May 27, 2018
11:00 AM
Oak Street Beach
Oak Street Beach, Illinois, USA
Unfortunately, the Cubbies only have a night game. So weather permitting, we will be meeting at Oak Street Beach at 11 am to soak up some sun and finish off the leftover alcohol from the night before! RSVP not required.